Heather
Guest
June 26, 2018 at 3:35 pm
My husband been acting weird lately and I ask him if he was ok. He informs me that he a coward and he wrote me a letter.  I waited too read it cause I had to work(and I was so scared) but as soon as I got home I read it. 5 pages of how is not me it's him and he not sure what he wants. He been on dating sites just for the opinion of the girls he says. I am shocked.  I didn't even know we're have problems. 17 years gone. I don't know what to do or say he said that up to me what we do. I feel like I am going insane.
Reply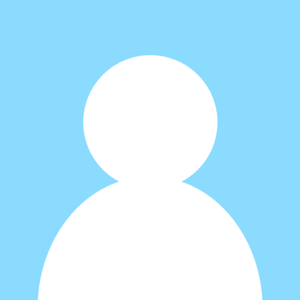 Kimberley Joseph
Guest
I am so sorry.  Not the same situation but I have been married almost 30 years and my husband wants a divorce. It is heartbreaking.
Monique
Guest
My husbad woke up after 20yrs. Crying.  Saying he has no joy. He is unhappy & ready to leave. Said its all about him now since the kids are grown. He ACTS like he doesnt care at all. Its sickening and heartbreaking.  Only a hand full of ppl knows. He hasnt filed for divorce but i know he is. Said he wants an apartment.  Ask me not to contest the divorce.  He has spoken to an attorney but said he wants to be with me to help through my surgery.  I really dont like him but i love him. My heart and mond hasnt caught up to him yet.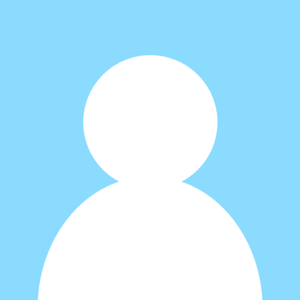 Sad
Guest
Is it wrong if me to feel like I'm not good enough for my husband when he sneaks around in the middle of the night watching porn? He says it stems from when he was a child and his dad had tons of it around. He got hooked and lately he's been stressed so he watches it a lot. He says it's not me it's his addiction.
Nathaniel
Guest
Sorry to hear what has happened to you, My wife of almost 13 years has just told me on valentines day she doesn't love me anymore and the person who was helping her overseas is now her lover. Just tore my heart and stomped on it. She spent so much time blaming herself but under all of that she kept talking about how she's felt like that for years and never told me. It all came from her saying i didn't do enough around the house even though i'm disabled and she knew that when we got together, Now our Autistic child is in shambles and i'm left ti pick up whats left. We're selling the house we've been making our own since we got it over 10 years ago and now all that hard work is gone, just like that. Selling and splitting the value and my daughter and i are gonna have to settle for a small house outside of town just to live. Its just not right isn't it?
mara
Keymaster
Nathanial that is so much for you to deal with! I am so sorry! Stay strong – you will get through this!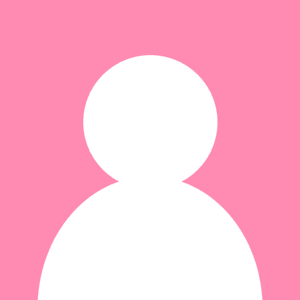 lara clear
Guest
How I Got My Ex Husband Back..Am so excited to share my testimony of a real spell caster who brought my husband back to me. My husband and I have been married for about 6 years now. We were happily married with two kids, a boy and a girl. 3 months ago, I started to notice some strange behavior from him and a few weeks later I found out that my husband is seeing someone else. He started coming home late from work, he hardly care about me or the kids anymore, Sometimes he goes out and doesn't even come back home for about 2-3 days. I did all I could to rectify this problem but all to no avail. I became very worried and needed help. As I was browsing through the internet one day, I came across a website that suggested that Dr Aluya can help solve marital problems, restore broken relationships and so on. So, I felt I should give him a try. I contacted him and and told him my problems and he told me what to do and i did it and he did a spell for me. 48 hours later, my husband came to me and apologized for the wrongs he did and promise never to do it again. Ever since then, everything has returned back to normal. I and my family are living together happily again.. All thanks to Dr Aluya Powerful Love Spell that really works. If you have any problem contact him and i guarantee you that he will help you. He will not disappoint you. Email him at: aluya.48hoursspelltemple@gmail.com. or whatsapp him on: +2348055431163.
justine moore
Guest
Thank you Dr okadibo spell caster for what you have done for me am so greatful my lover is back to me and we are now living happily together. Dr okadibo love spell is very powerful and effective and it does not have any side effect as he promised I decided to give Dr okadibo a try when my lover left me for another he helped me to cast a love spell on my lover that brought him back to me what makes me excited the most is that my lover did not even know he is under a spell if you are passing through relationship love problem I advice you to contact Dr okadibo spell caster to get your problem solve. It's very hard to loose a love one and I know how it feels so do not let somebody take away your lover from you. Contact Dr okadibo today and get your problem solve and if you need his help below here is his email address.
Drokadiboherbalcure@gmail.com or you can also reach him on his WhatsApp +2349032824947
Dr okadibo spell caster he can help you no matter where you are`
Viewing 8 posts - 1 through 8 (of 8 total)