Lisa
Guest
January 21, 2018 at 9:00 am
I have been married for twenty years to my high school sweetheart. We have two teenage children. I am 44. My husband is the breadwinner. He supports the family well. House – cars- private school- large home. I am a part time teacher . My salary is enough to get me a cardboard box and a sign.  My husband drinks, he is and always has been verbally abusive. In my heart I want to get out / I don't even know how or where to begin unraveling this.
Reply
Butterfly
Guest
Lisa
coming from a child's perspective it's so difficult and stressful to see and go through. I know with alcohol being involved and mental abuse it's terrible. My father was a hardcore alcoholic and I never understood why my mom stayed. She said it was her decision. I hated seeing my mom miserable day after day. By the time I was 16 I was kicked out by my abusive father and I was on my own. As hard as it is! Lisa do what's best for those kids even if they are older! I know that decision isn't going to be easy. But your a strong mom! Remember that!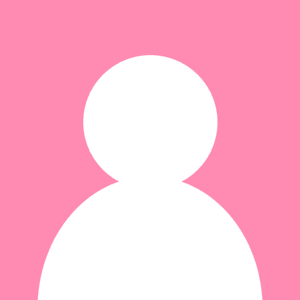 Desree Crooks
Guest
Well, first and foremost your love for self is the most important thing right now.  If you feel in your heart that you want out, then that is what you should do.  Sit down a write on a sheet of paper all the pros and cons regarding your marriage, if the cons outweigh the pros then there is your answer.   It might be scary at first because you may not have the type of finance that you are accustomed to. But if leaving will give you peace of mind then you do the math.  You are a teacher you have a career, you can find a full-time job to support yourself.  At this moment take the time for you and clear your head, it's all about you right now and in order to help others, you first must help yourself. This may not be the end of your marriage but allow this to be the beginning of you.  Take the time for you first then decide what you will do from that point on.
Liz Bally
Guest
Having issues in your marriage/relationship? I have been rejected by my husband of 4years,it hurts so much been nelegect all the time, I confronted my husband and he say it's not working and needs a divorce.. I felt depressed and needed solution cause I love him so much. I went online for solution or counselings, when I stumbled on a testimonial page. People with similar problem as mine. I was lucky a lady left an email for me to contact, I took a bold step cause I was so depressed and feel like dying.. I contacted this great man, prophet Osaze, who prayed for me and assured me of my husband return to my arms with 48hrs of his prayer, behold after that prayer night, my husband came home pleading for my forgiveness, it's our 2year today together after the prayer and my husband has never changed towards loving me.. contact prophet Osaze today via : (spirituallove@hotmail . com)   Or ( http://spirituallovetemple.com
..
joy cute
Guest
Thanks to DR CLIMENT, for helping me out with my relationship problem, i was having issues with my boyfriend, which led to breakup but presently i am'so happy'… that DR CLIMENT 'was able' to bring my boyfriend 'back' …
drclimentscott@gmail.com  or call or whats-app +2347036879479
Viewing 5 posts - 1 through 5 (of 5 total)