He never understood what "for worse" meant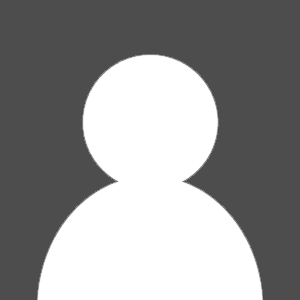 Tilly
Guest
October 10, 2022 at 6:57 pm
Hello,
I am 33 years old, recently divorced about 8 months since Feb 2022. I was married for 10 years. My ex husband was in the military. I learned very early on that he had been cheating before we even got married. Reluctantly I decided to marry him anyway, naively thinking that it would make things better between us. Our entire marriage he cheated. Not one year went by that he hadn't been messing with countless others. I found out about some right away and then learned about others years later. Each time he would beg me to stay and tell me that he knew he had a problem and he wanted help. But of course he would never get help. It was just an excuse to get me to stay. I gave up alot of things following him around for his career. He was eventually discharged from the military for "sexual harassment" on a female coworker. He lied to me about why he was discharged. I found out the truth years later when I came across some paper work. We moved to start fresh.
He kept up with his online affairs and started to seek other women at bars and would come home with makeup on his face. Lying to me each time, while I worked a full time job, took care of his 3 kids from his previous marriage and holding down the home and our pets. We started to live more like room mates than a married couple. We really resented each other for different things. Every time I would start to forgive him, he would do something else that would push me 2 more steps back. I was never able to recoop from the previous incident before another happened. It was like this our entire marriage. Neither one of us were happy at all. I lived in a state of confusion about whether I really loved him and wanted this marriage. He ended up telling me that he felt "tied down" and wanted to get a divorce and still be together. Yes. He. Did.. I absolutely refused to downgrade from his wife to his girlfriend. I knew he was just trying to make it easier for his sake, to get out of our marriage.
We walked away from each other in Nov of 2021. He had been talking to multiple women before this and after. In January before our divorce papers even went to court, he started seeing someone and posted on his facebook that he was in a relationship.. Feb our divorce was final. I had a really hard time accepting this. I was heart broken even though I knew that he would never be the person I needed him to be. I also knew that this was the best thing for both of us. But it didn't make it hurt any less. He remarried in August. 6 months after our divorce. So he has only known this girl around 6 months. LOL It's funny how I never wanted my marriage to end, but freedom was all he thought about. Now I found freedom and he's back to where he never wanted to be. I have my bad days. I cry. I miss the few genuine good memories that we had. But our marriage was built on bull sh*t and lies. Iv'e realized that I am enough. That he will never be satisfied with what he has. He's a narcissist, always looking for something that makes him feel better about himself.
I know that it won't be today and maybe not tomorrow, but one day, I'll wake up and I won't think of him at all. I hope that whoever is reading this, knows that you are worth being treated like a human being. You are worth being kind to and loved. You are worth every single good thing that life has to offer. Do not settle for less than what you deserve. I never thought that my marriage would end, I never thought that I would get through it when it did, I never thought that I was worthy of anything. YOU will be ok. I promise you this. I have hit my rock bottom. But I'll be damned if I'm going to let some bald headed weeny with a big balls complex tell me that I'm not! Be the best version of YOU. Their karma is having to be who they are. That's sad. There are MILLIONS of people in this world. Create friendships, surround yourself with new people and places. I haven't been through this, I'M GOING THROUGH THIS CURRENTLY. I hope that each one of you live your BEST life now!
Reply
Viewing 1 post (of 1 total)