Sarah
Guest
April 21, 2018 at 2:22 pm
Ok first of all I am so confused, I feel my marriage was fake but at the same time I feel he loved me or was a really good actor!  I will tell you my store and you give me your opinion.  My soon to be ex and I dates for 4 years and broke up then got back together about 3 1/2 years later. Dont get back with an EX!! I see why now!! We got back together in 2013, he has 2 small children from previous relationship he was in, at the time they were 18 month and 3.  The 3 year old he said was not his, she was 6 months pregnant when the got together. I had questioned him on that many times because if he was his that meant he had cheated on me while we were together the first time. I also found the paperwork for him to take a paternity test but never found the results. The youngest, I did find the paternity test and she is his 99.9%. He has told me 2 different stories on how they met and how far along she was when they got together. Of course all that came out with in the past 6 months. Anyway, we got back together in 2013, called CPS on mom due to the fact she is on drugs and can not stay away from them. Well the kids are with us, she has to go to classes, stay in rehab take a hair follicle test. And this entire time she is still doing drugs. Our lawyer agrees she is to have supervised visits go to rehab and have a hair follicle test every 30 days. She fails to do any of this. She never one time comes to see the children. (Sorry I am getting to a point) Well after a year and a half she gets pulled over ends up in jail with meth, is now in jail has 5 years probation .  Ok back to my story. We agree I am going to adopt the kids we are living happily ever after, house is paid off so we go purchase truck and a few months later my husband wants a motorcycle. So we go get him a motorcycle. We are doing great. Christmas comes along we have Christmas or anniversary comes along he gets me a past present and future diamond ring.. I mean we never screamed and yelled, we may have bickered but we never screamed at each other. I loved him with everything in me, I trusted him more than I have ever trusted anyone.  If he said he was doing something I would trust him I never doubted anything he would say, and the same for him.
One day he tells me he isnt happy that's why we went on a trip he was trying to fix our marriage, that's why he got me the past present and future ring he was trying to fix our marriage. He said he was not in love with me anymore, he said he loved me but was not in love. I told him one person can't fix a marriage it takes two. He didn't want to fix it. I told him there was more to it. He said no. I know him like the back of my hand. I told him there was a reason why he wanted out. He said he just wants to try it on his own for 6 months.  And that's when I asked him if he loved me at all. He said he tried, I asked him why he married me. I said was it for the kids? Because we were not married while we were dealing with CPS. And I feel he married me to have a stable home for the kids.  He said he would have got the kids anyway. But with a stable home he would have got them much easier.  So he married me to get custody of the kids, he said he tried to love me. But was a damn good actor! And as soon as he found out baby momma is out of jail what does he do? He runs right back to her and we are not even divorced yet. The truck is in my name, i will get that in the divorce the motorcycle is also in my name but we agreed he will get that. But I told him the only thing I am requesting is for him to refinance it asap and get my name off it.  I filed for divorce 2 weeks ago, wish I could make it go by faster!! I am so really to be out of this fake marriage! And change my name. When he found out I was changing my name he got mad. When he heard me call the marriage fake he got mad. Well what else do you call it?? Now I don't trust any man.. If that's a really big IF I ever do date again, and he says he loves me. How do I know he really does. I am gonna think it's just a lie! Am I ever gonna be able to trust again? Am I ever gonna have a heart again? Cuz right now it's pretty shattered to pieces..
Reply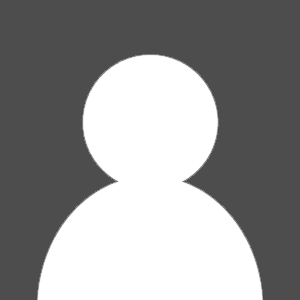 Bianca
Guest
Hi Sarah. This sounds like a really complicated situation – I'm sorry you're having to go through it.
I too loved my ex-husband with every piece of my heart & truly believed that he loved me too and would always be there for me. When it came to it, I asked him if he still loved me – he too said 'i love you but i'm not IN love with you' after which the pandora's box was opened. I tried to fight but i said the exact same thing, that 'it takes 2 to make a marriage work'. Me trying to save it alone was futile.
In the months that ensued, in among the heartbreak, i also asked myself 'why did he marry me?' 'was any of it real?' 'what did i do?' 'what is love?' 'does love really exist?' 'can love ever be forever?' 'did he mean any of it?' 'if this wasn't love then what is?' etc I lost any belief in love and believed i would never trust in anyone's words ever again. I was totally turned off love and dating. I felt so let down, betrayed, confused, angry, sad, duped and bitter.  I can only describe it as my heart feeling totally shot to sh1t. Maybe you can relate right now? There is hope though.
A year later, i am less pessimistic about love. I can't say i am healed from the past but i can definitely say that i have found love and enjoyment elsewhere in my life (friends, family, hobbies, work). This kind of happened subconsciously over time – give yourself time to discover happiness again too.
Yes i think about how my past will affect my future relationships (I'm actually open to the idea of a relationship now which is progress)but, in all honesty, everyone worries if their other half loves them as much as they do and everyone worries their other half may leave. Yes, for us it will be more difficult to believe in such word as 'i love you' but it's just a case of finding someone who will take the time to rebuild and restore our trust in being loved. Do not ever view this as a hindrance though because every single person has relationship issues of some kind that need to be worked on.
Right now, really focus on looking out for yourself, getting heart and head strong again, and riding out the ups and downs of the healing process. Be kind to yourself and know that it takes time to feel 'right' again.
I hope you find some solace in what I've written. I know your pain so I am trying to tell you what I could have benefited from hearing when I was  going through it all.
Bianca x
Anonymous
Guest
what is it with these ex husband and I love you but I am not in love with you. When my soon to be husband told me that I told him to leave and take his shit. This right after I spend a whole 2 weeks caring and waiting on him hand and foot after he got burned. As soon as he started feeling better he became verbally abusive and saying I love you but I  am not in love with you. After
Viewing 3 posts - 1 through 3 (of 3 total)