January 29, 2018 at 6:02 am
#9471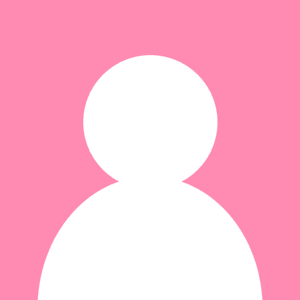 8 weeks
Guest
Hi James,
I'm feeling similar.  I cried for hours last night and I don't know how my life is going to look now.  I feel like I am no longer whole.  He just doesn't love me or want me.  I got sick a few years ago and he gradually detached from me when I needed him.  I was always there for him and I am trying to accept he clearly just doesn't feel for me the way I love him.  My entire world is shattered. I couldn't stop thinking about if he is okay last night.  I was hospitalized for my health days after he left and he refused to talk to my family or me.  Doesn't get any clearer than that.  He was abusive whenever I get sick.
I live with my parents now with the family pets.  Thankfully he left them too.  I wish there were words to soothe you.  If you are like me I found the person I was dedicated to for life.  I don't want to meet anyone else.  He was the one despite the marriage not being good for either of us.  I try to imagine my pain is the cost of him getting away and having the life he wants.  And there's nothing I can do.  We have no children after 12 years and no reason to see each other again.  He did things to scare me before he left so I had to leave the marital home for my safety.  It's been 8 weeks of being on my own and it doesn't feel easy at all.
I hope you know you're not alone and this is something we have no control over.  We have to 'fake it until we make it ' according to my therapist anyway.  It means going through the day like it's any other day, doing what we have to do.  I hope it gets better.  My grandmother divorced at my age and never wanted another man.  I don't want that to happen to me.  Maybe we have no control over that either.  I am visiting the Women's Centre for counsellors and the local disability group and otherwise don't talk to anyone other than two girlfriends.
I have chronic progressive health problems and already take medication for the anxiety and pain that goes with it.  Medication is not a bad idea if you need it.  The crying and panic does make it harder.  The medication keeps me functional and clear headed and I can think logically most of the time.  I feel the loss and grief but I can talk myself down within 30 minutes or so.  I am doing a trauma program soon because I am still working on accepting my diagnosis and loss of ability to work.  I hope it is going to help.  I would advise to be careful with meds because it sometimes makes it worse.  You have to get through this now and putting it off makes it harder.  But make sure you can function on a basic level.  You may have to try more than one type of medication and remember the goal isn't to cover the situation but put you in a place to cope.
I try to imagine someone I wouldn't want to be with and try to picture being in that position.  I am reading a book about grief, 'after the diagnosis ', and self-compassion.  I struggle with those and that's part of doing what I am supposed to do until I start the trauma program.  The books help because it reinforces nobody else really knows what it feels like because every single human relationship is unique.
The obvious advice is stay away from substance use, drinking, wreckless behaviour.  I smoke cigarettes despite being sick but it is the only thing that I look forward to.  I hope you have a good support system and avoid people that make you feel worse or minimize what you're going through, even if you are lonely.
I wish you the best and know there are others going through the same situation but it feels different for everyone.  It's a loss and not one easy to move forward from.  Please keep using the forum or any way to reach out.  Don't hold it inside and treat yourself like you would if you were your best friend going through this.  I wish we didn't have this loss and pain but I have to believe it will make me stronger and I will learn an important life lesson.  I won't give my entire heart anymore and will have companionship one day.  I will work until I am a whole person and a healthy relationship doesn't require giving up our entirety of self for someone's love.  I wish you the best.