"Sometimes good things fall apart, so better things can fall together."
– Marilyn Monroe
We couldn't love this quote more. It encapsulates everything we believe and why we do what we do at Divorce Angels.
We know how easy it is to get derailed and lose yourself in the divorce process. How hard it is to figure it all out and maintain your life (and sanity) while you're at it. But better things can and will fall together. We make sure of it.
A first-of-its-kind online concierge service, Divorce Angels is an essential piece of multi-layered support for people considering separation, going through divorce and re-launching their lives.
Our job is to lighten your load and get you connected, so you can make the right choices and move through your transition with greater ease, clarity and confidence.
To that end, we bring you only the best resources to meet any and all of your specific needs, assuring you complete confidentiality and desired anonymity from beginning to end.
We provide customized referrals through our trusted network of vetted and targeted professionals, based entirely on your personal circumstances.   We go the extra mile to ensure all of our recommended specialists have proven track records of success, efficiency and professionalism.
We take equal care in providing you with exclusive promotions, resources, informative blogs, as well as an online community for you to gain new perspective and connect in real time with real people, everyday.
With Divorce Angels, you'll get anything and everything you need to help pave the way to your new happily ever after.
Divorce Angels are people who inspire us to get along better with our exes, negotiate politely, put our kids first, remain civil with our in-laws and still walk away with half our assets.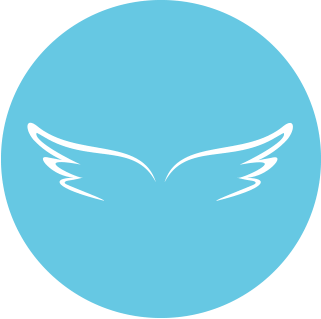 Our Story
Divorce Angels was initially created offline by Marni Sky, Mara Marcello, and Shari Wagman – three friends who are not divorced themselves but have been affected by the divorces of close family and friends.
Over the past decade, we have handheld our friends and family through their divorces, offering support and guidance along the way – on everything from lawyers, financial planners, therapists, career counselors, real estate agents to child care, makeovers and dating.
As a caring and connected threesome, we were given the name "The Angels" and became known as the "go to gals" for all things divorce! Our friends were grateful for the help and told their friends who told their friends… and so on.
Soon we had a network of men and women coming to us for advice. From the newly divorced father who needed a decorator for his new "digs" to the mom who found herself alone on the weekend for the first time, we had recommendations for everyone no matter what phase of their journey they were in.
Between the three of us, we realized there was a huge need for people going through a divorce to find guidance and support. With the intent to help as many people as we could, we decided to build a divorce destination and brought our advice online…. providing free confidential, customized advice and referrals.
Our mission is to help guide you through this new direction of your life, to help you find clarity and connect you to professionals that we trust to take care of you.
As expert connectors, we hope our program can assist all of you in need!
Marni, Mara and Shari
The founders bring diverse and skilled backgrounds to create Divorce Angels. With a BA in Mathematics and an MBA, Marni brings her business knowledge and a long standing career in Advertising and Marketing. Mara has a BBM and a Masters Degree in Education specializing in Technology. Shari holds a BA in Psychology and had a successful career in Public Relations.
Testimonials
By offering valuable resources and a community all under one roof, Divorce Angels has taken a very forward thinking approach to one of life's most complicated and stressful situations.
Arlene Dickinson
Canadian author, entrepreneur, television personality and venture capitalist
As a user, and a service provider, I can attest to the advantages of a site like Divorce Angels from both perspectives. After dealing with the trauma of uncoupling, I can say first hand that a site like Divorce Angels is a lifesaver. The concept is unique and I've personally gained tremendous knowledge, insight and support from the many services available.
From a professional perspective, as a mortgage provider, I see tremendous value in the site as a venue to connect to new and prospective clients who may not have found me had it not been for Divorce Angels. As someone who can empathetically help people through the daunting process of securing the right mortgage option post-divorce, especially as it may be the first time for many people in their lives, I am honoured to be part of the team at Divorce Angels!
Sandra Epstein
Mortgage Agent, Verico Premiere Mortgage Centre
I am in the business of image. Many clients of mine go through life-altering transitions, many divorcing. When it is time for positive change www.divorceangels.ca is the ideal site for those wanting a host of services including my Image Consulting. As Style Expert for Gotstyle Menswear's 'It's a Match' campaign, I am working with men venturing into the dating world after relationship breakups. Kudo's to Divorce Angels for giving us the opportunity to offer our makeover/photography service to those looking to update their look to help find love again.
Moe Keslo
Model, TV personality and Makeover Specialist
Divorce Angels is a brilliant site. Finally someone has figured out how to help people on a large scale deal with the complicating elements of divorce. As a break up coach and relationship consultant, there's nothing more valuable than offering people a safe place to share their personal issues and challenges with divorce. The site is an invaluable resource and will no doubt continue to positively impact people dealing with divorce.
Natalia Juarez
Owner and Founder of Lovistics
I love this site! Lots of useful information, inspiration and direction. I wish this site was around when I was in the thick of my divorce. Dating is the hardest obstacle right now. I found a stylist from the site who is helping me make my look more current and a life coach to rebuild my trust and confidence. Maybe after that I will connect with a matchmaker. I am actually starting to have fun with all of this, and I'm meeting great people who care. Thank you Divorce Angels for making the next steps so manageable.
Mary
Divorce Angels provides current and relevant information to help people navigate through the difficulties of going through a divorce. From a legal perspective, Divorce Angels offers valuable insight which ultimately helps empower people to make smart decisions about their future.
Michael Kleinman
Kleinman Gordon Family Law
My business is comprised of working with women who are faced with the overwhelming challenge of learning to become financially independent post-divorce. Divorce Angels has created a vast online network filled with valuable information to help ease the anxieties of the divorce process.
Darren Farwell
Senior Wealth Advisor, Director of Wealth Management, Scotia Wealth Management
Separation is not a comfortable process, it affects the couple, their family members and friends. When a relationship ends, both parties need support and assistance on how to go through this process amicably and responsibly, and this is where Divorce Angels comes into play. Divorce Angels offers effective resources to assist people with direction, contacts and comfort. A divorce is closing one door and opening the next to exciting possibilities and a new found love and appreciation for yourself.
Rebecca Cooper Traynor
Match Me Canada
There are so many layers to the divorce process that inevitably impact people's emotional and physical well-being. We've worked with couples and individuals who have been through traumatic experiences related to divorce, and are well equipped to help those in need. Divorce Angels has become a helpful tool to so many people, and we are so thrilled to be included as vetted professionals on their site.
Jesse Hanson, PhD
Psychologist and Clinical Director at Helix Healthcare Group
My marriage ended last year and everything happened so fast. My husband always looked after all the finances, I didn't even own a credit card. I was embarrassed to talk to my family and friends. I was terrified and didn't even know where to start. I found Divorce Angels when searching for some help on line. I loved that I could find all this information and support without even talking to a person. Divorce Angels has helped me to find some really great professionals. The Angels rationale for each professional recommended really gave me a great feel for their personality and my lawyer and financial planner both came from the site and have looked after me with such care and guidance. I love treading the blogs, and I love that the site offers insight into so many great services that I may find myself using in the not so distant future.
Vanessa M